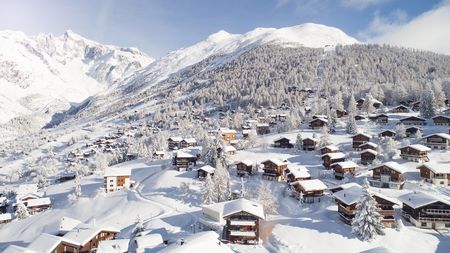 We warmly welcome you to Bellwald, the idyllic village of Goms! Take advantage of Bellwald's extensive range of holiday activities. Hike through the impressive UNESCO World Natural Heritage Jungfrau-Aletsch, discover phenomenal vantage points by bike or enjoy your first ride on freshly prepared slopes on skis. Numerous activities await you in Bellwald.
Bellwald is situated north of Brig high above the Rhone Valley in the Valais at 1560 m above sea level, making it the highest community in the Goms. It consists of five hamlets, Fürgangen, Bodmen, Eggen, Ried and Bellwald Village. Bellwald therefore extends from 1073 m above sea level in the valley (Fürgangen) to 3060 m above sea level (Setzehorn).
Each hamlet stands out with its own charm. If you travel to Bellwald by car, you will pass through all the hamlets until you reach the village of Bellwald.